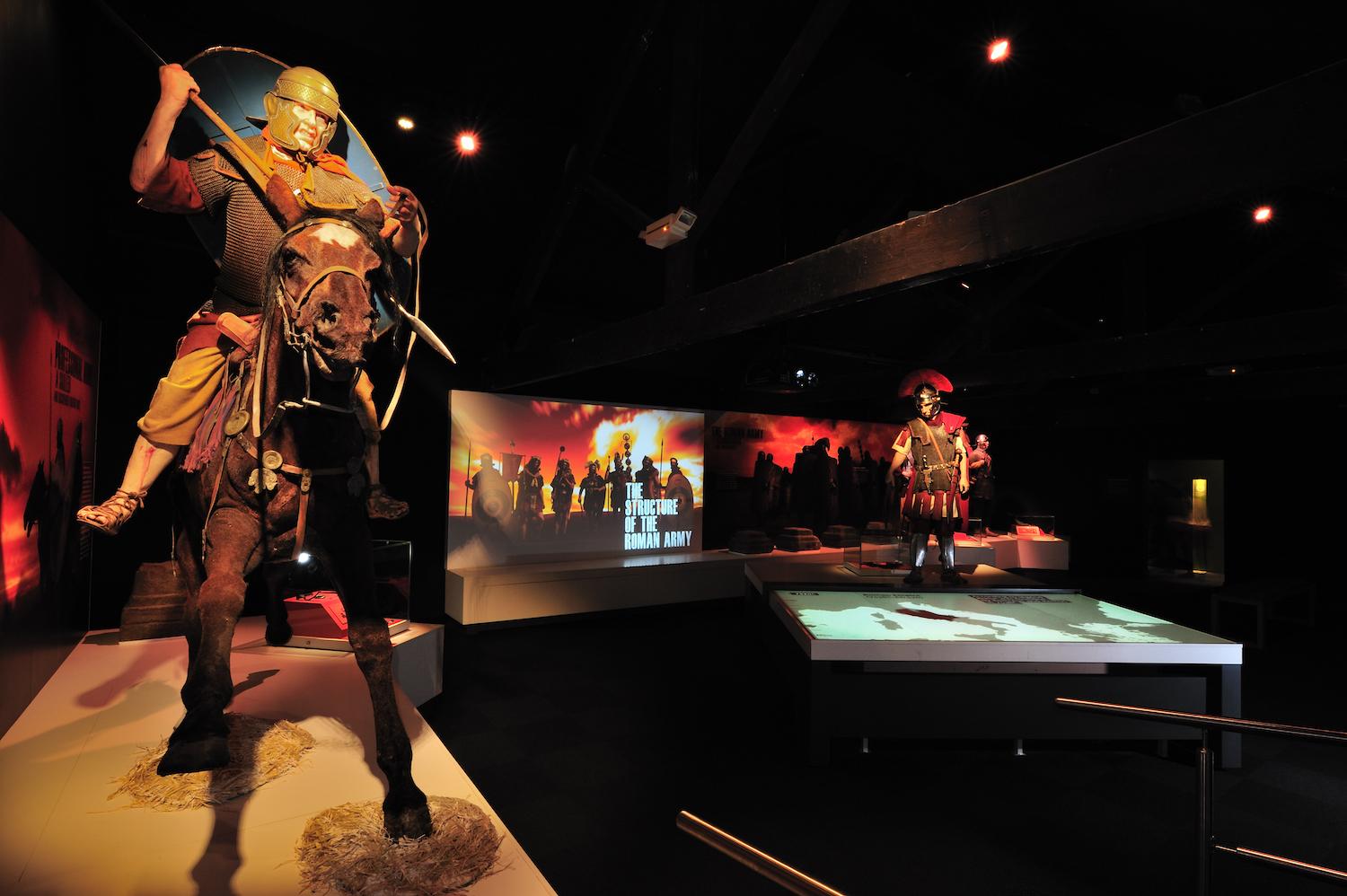 Roman Army Museum & Magna Roman Fort
Address
Roman Army Museum
Greenhead
Brampton
CA8 7JB
Set in magnificent countryside next to a sweeping section of Hadrian's Wall, the Roman Army Museum is owned and managed by the Vindolanda Chartable Trust. It is the perfect place to start your Hadrian's Wall adventure. The adjacent fort of Magna was occupied by a regiment of Syrian archers.
The museum is an authentic and dramatic tribute to Rome's extraordinary military legacy. Step into the life of a Roman soldier and experience life on the front line of Emperor Hadrian's formidable British frontier. The holographic teacher gives you a Roman lesson you won't forget covering geography, numeracy, Latin and fables. The museum displays bring to life the organisation and discipline of the Roman Army. It explores the many different roles and duties of the soldiers, their equipment and training as well as daily life.
The artefacts on display come from the excavations at Vindolanda and include weapons, armour, coins, leather and wooden artefacts. The museum pays unforgettable tribute to Rome's military achievements in Britain. Complement your visit with a trip to the Roman Army Museum's sister site Vindolanda, to make a great day out on Hadrian's Wall.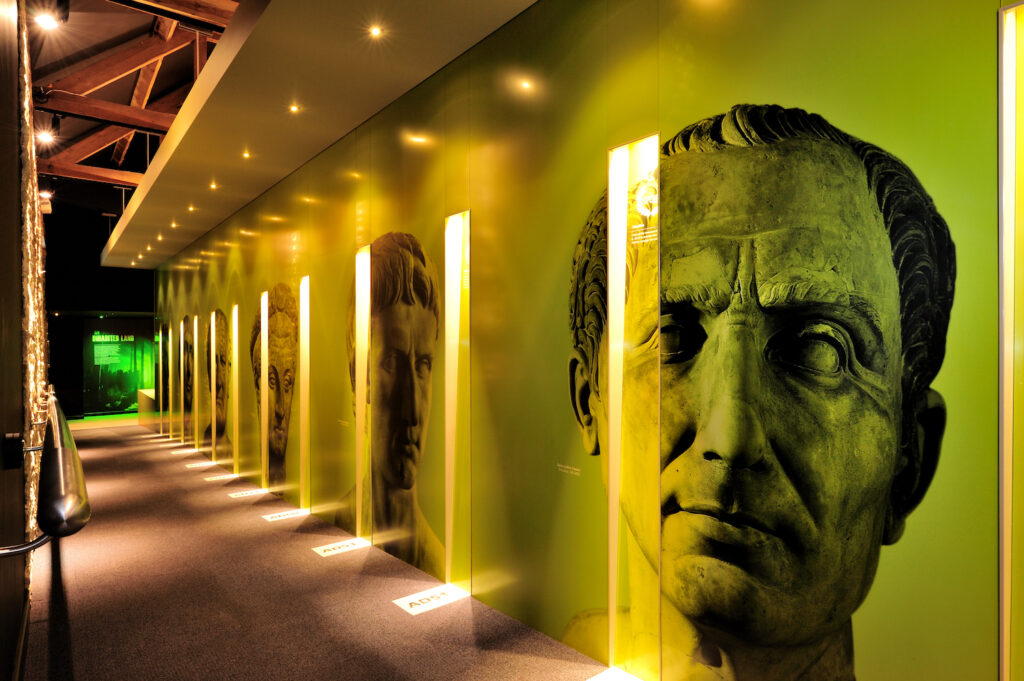 The museum has a film theatre showing the exclusive 3D film Edge of Empire. It immerses you in what life was like for soldiers on Hadrian's Wall. The only place you can see the full 3D Film is at the Roman Army Museum.