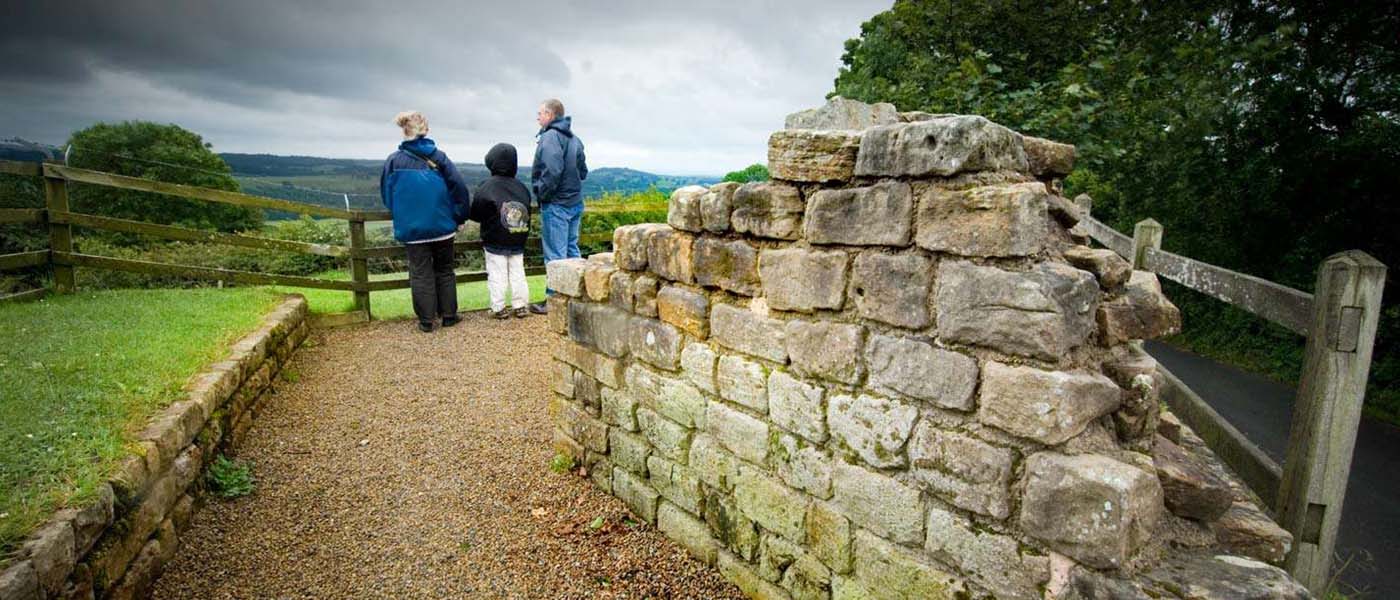 The Cumbrian Itinerary
This Cumbrian Itinerary offers a good overview of the western-most stretch of Hadrian's Wall. However, it's by no means exhaustive – this vast, beautiful section of history-soaked landscape deserves many repeat visits.
How long does it take?
This is a two-day itinerary that combines plenty of brilliant Roman history with the chance to really lose yourself in Cumbria's stunning countryside.
What do we need?
As this is an overnight trip, you'll need accommodation, preferably located between Carlisle and the Solway Coast. Of course, you could always spread the itinerary across two separate visits and extend the pleasure!
What's the plan?
Day 1. 9am: Birdoswald Fort and the bridge over the Irthing
Begin your trip at Birdoswald Fort, which, having been garrisoned by over 800 men in Roman Britain remained occupied as a settlement throughout the Dark Ages and into the Middle Ages, as extensive excavations have revealed. Also at this site are the impressive remains of Hadrian's bridge over the Irthing.
Day 1. 11am: Lanercost Priory
Lanercost Priory is an exceptionally well-preserved and atmospheric 13th century monastery built on a formerly Roman site. The ruin's eastern walls survive at their full height allowing visitors to view stunning architectural detailing including tiers of arches. Close by is Banks Turret, a well-preserved feature of the Wall, as well as Pike Hill Signal Tower, which actually predates Hadrian's Wall itself. Take lunch at the Lanercost Tearooms, which are a stone's throw from the priory itself, or make headway to your next stop in Carlisle where there are plenty of cafés and restaurants providing a tasty bite to eat.
Day 1.3pm: Roman Frontier Gallery at Tullie House Museum
Next, it's off to Tullie House Museum, which has a number of permanent natural world and historic collections, as well as a sterling art gallery. The Roman Frontier Gallery houses an outstanding permanent collection, as well as a number of intriguing items on loan from the British Museum.
Day 2. 9am: Senhouse Roman Museum
Senhouse Roman Museum's dramatic location, as well as its exhibits, make it a Hadrian's Wall must-see. The museum, which is perched high on the cliffs overlooking the broad expanse of the Solway Firth, was established in the 1570s by the Senhouse family and its collection of Roman artifacts is thought to be the country's oldest.
Day 2. 12pm onwards: The Solway Coast Area of Outstanding Natural Beauty
The Solway Coast, with its rich wildlife, sweeping dunes and picture-perfect seaside villages, deserves a good chunk of your time on this trip. Whether you follow the coastline from Bowness to Maryport exploring sections on foot or move inland, stopping off to spot the birds of Campfield Marsh RSPB, you'll be glad you did.