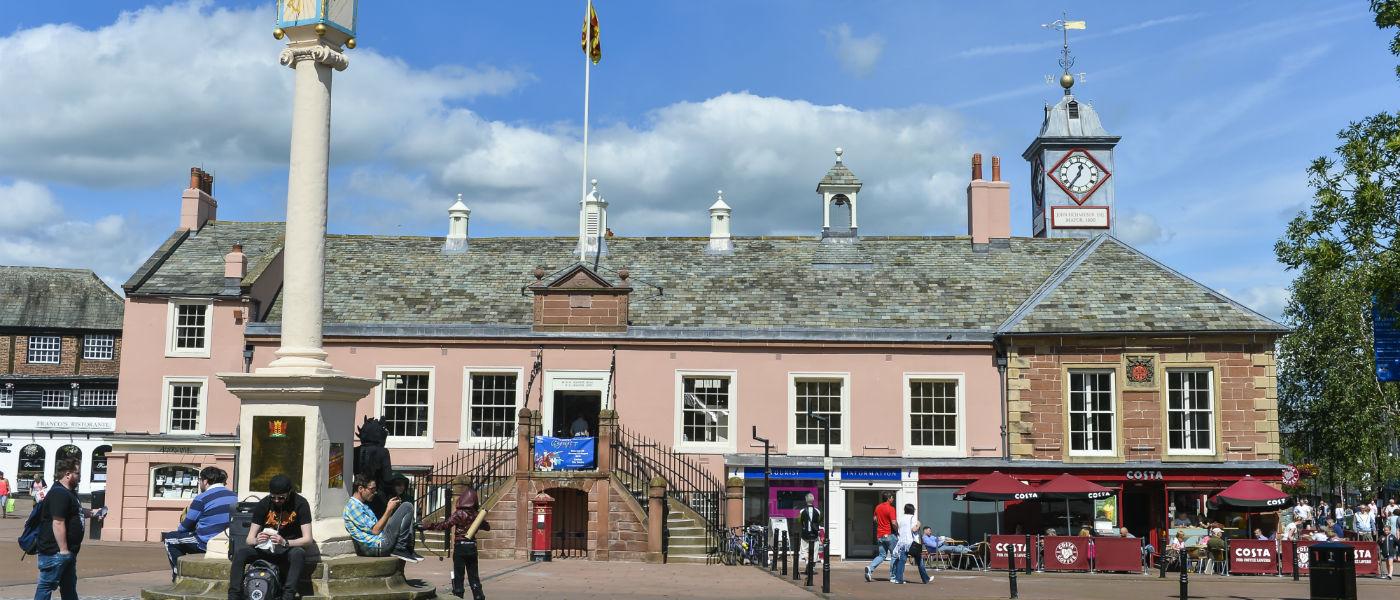 Carlisle Tourist Information Centre
Carlisle is proud to welcome visitors to their recently refurbished, state-of-the-art tourist information centre (TIC). The TIC is located in the iconic Old Town Hall, which is a stones' throw from the city's historic quarter, shopping centre and restaurants.
The friendly team at the TIC are there to help you make the most of your time in Carlisle. Their knowledgeable staff can provide information on attractions, transport, outdoor activities, shopping, places to eat, events and much more. The TIC is also a great place to discover the excellent range of accommodation on offer in Carlisle and the surrounding area, and offers an accommodation booking service.
In addition, you can find a wide range of literature for local and national destinations and purchase tickets for many regional events. Their fully stocked gift shop sells a range of souvenirs, many produced in Cumbria, as well as maps and guides to help make your holiday or short break as memorable as possible.