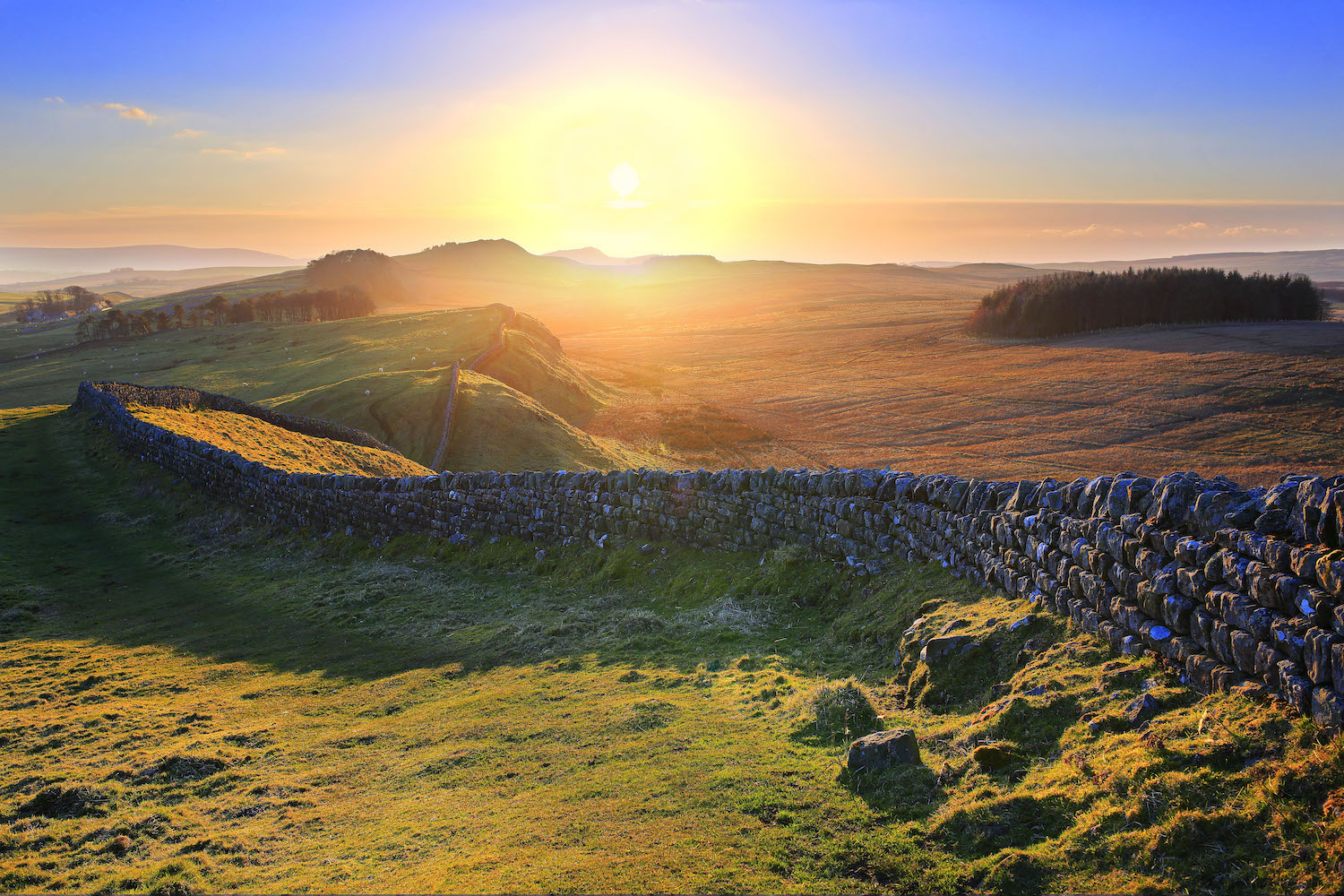 Discover over 1900 years of Hadrian's Wall
Stretching 73 miles from coast to coast, Hadrian's Wall was built to guard the wild north-west frontier of the Roman Empire.
Discover the remains of the forts, towers, turrets and towns that once kept watch over Hadrian's Wall. See rare Roman artefacts, get hands-on in museums and take in spectacular views of the rugged landscape to find out what life was like for the men, women and children on the edge of Roman Britain.
Hadrian's Wall Country
Built to guard the wild northern frontier of the Roman Empire in AD122, Hadrian's Wall was more than just a barricade; it was a vibrant and multi-cultural occupied military zone of mile-castles, barracks, ramparts, forts and settlements.
The History of the Wall
Hadrian's Wall in the West
The line of the most westerly stretch of the Roman Wall winds its way through a land that evokes lives long-since lived and stories waiting to be told at every mile. Area highlights: Senhouse Roman Museum in Maryport, Bowness-on-Solway, Tullie House Museum
Go to Visit Lake District, Cumbria Website
Central Hadrian's Wall
For those looking to stay close to Hadrian's Wall itself and the various Roman monuments that stand along its central stretch, there's a cluster of wonderful towns and villages to choose from. Area highlights: Vindolanda, Haltwhistle, Bardon Mill, Housesteads Roman Fort, Corbridge Roman Town, Chesters Roman fort
Go to Visit Northumberland Website
Hadrian's Wall in the East
Newcastle and Gateshead represent Tyne & Wear's urban epicentre and are packed with places to stay. As well as the big name hotels that line this section of the Tyne, there are spa hotels and beautiful boutiques for those on the lookout for luxury. For visitors on tighter budgets there are a handful of city centre hostels, which are both affordable and conveniently central for when time is short.
Go to Visit Newcastle Gateshead Website